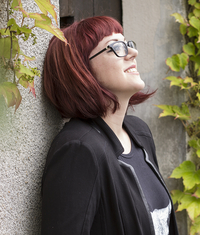 V.E. Schwab

Date of birth: July 07, 1987
Born: in The United States.


Description: V.E. Schwab is the name Victoria Schwab publishes her adult books under.Victoria has stated that books published under V.E. Schwab are adult releases and those under Victoria Schwab are YA.
Get Social with BukRate
Follow BukRate on social networks Facebook, Instagram, Twitter, Youtube, and Pinterest. We update the best quotes every day! Join and share more with friends.
Advertisement
Topics