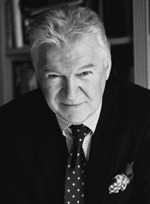 Frank Delaney

Date of birth: October 24, 1942
Died: February 22, 2017
Born: in Tipperary, Ireland.


Description: Frank Delaney was an author, a broadcaster on both television and radio, journalist, screenwriter, playwright, lecturer, and a judge of many literary prizes. Delaney interviewed more than 3,500 of the world's most important writers. NPR called him 'The Most Eloquent Man in the World'. Delaney was born and raised in County Tipperary, Ireland, spent more than twenty-five years in England before moving to the United States in 2002. He lived in Litchfield County, Connecticut, with his wife, writer and marketer, Diane Meier.