Quotes by Christopher R. Taylor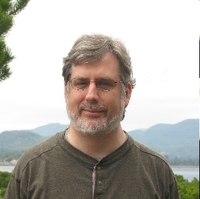 Christopher R. Taylor

Born: in Denver, Colorado, The United States.


Description: Christopher Taylor is the author of three novels -- Snowberry's Veil, Old Habits, and Life Unworthy -- along with many other works for role playing games. He lives in Oregon and is always at work on another novel.

A life long dreamer, Christopher encountered fantasy in The Hobbit at a young age and for him it was like coming home. He learned to play AD&D in 1979 and his gaming experiences as player and GM have shaped his storytelling and world building skills to a razor sharp edge.

Both Old Habits and Snowberry's Veil are set in his game world Jolrhos and reflect his love of both the wilds of Oregon and the gaming worlds he's been a part of.

Christopher checks the back of closets for Narnia and feels odd writing about himself in the third person.
Advertisement